May 21, 2019
The Trade War Is Wreaking Havoc on Stock Markets — And It's Likely To Continue for a While
Writing in The Hill, Professor Paolo Pasquariello explains what's behind recent declines.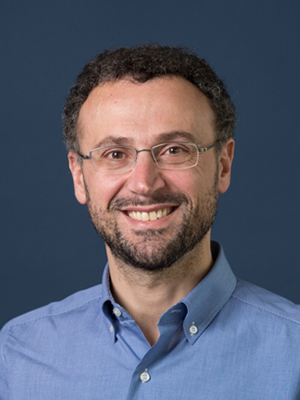 Recent threats of new tariffs between the U.S. and China have led to declines in stock markets both in the U.S. and worldwide. In a recent op-ed article in The Hill, Michigan Ross Professor Paolo Pasquariello examines some reasons behind the drops and explains why more turmoil is likely.
"Financial markets do not like uncertainty because firms and individual consumers do not like uncertainty. As of now, it is reasonable to presume not only that the trade stalemate between the world's two largest economies will continue indefinitely (or at least until the 2020 U.S. presidential elections), but also that it may engulf the European Union, Canada, and Japan — with whom the U.S. continues to have a contentious trade relationship since 2017," Pasquariello writes.
"Global financial markets recognize that U.S. 'trade generals' are fighting the wrong war in the wrong battlefield with the wrong weapons. It is then no surprise that the markets are jittery," he concludes.
Read the full article in The Hill
Ross media contact: Bridget Vis, public relations specialist, visb@umich.edu
Paolo Pasquariello is a professor of finance at the University of Michigan Ross School of Business.