July 10, 2013
Sweet Business Model Gets Sticky
Ventures in the informal economy often get hit with the unexpected. Prof. Ted London explains how to adapt.
ANN ARBOR, Mich. — Honey Care Africa had what it thought was a sweet deal for farmers in Kenya, and itself, with a beehive maintenance and a honey harvesting operation.
But the company found out that running a large-scale business in a base-of-the-pyramid market comes with hurdles you don't see until they happen. A GlobaLens case study by Michigan Ross Professor Ted London illustrates Honey Care's challenges and the need for continual innovation and measuring on-the-ground impacts of a business model.
After about a decade of operations, Honey Care Africa revamped its business model in 2010 to enhance the quantity and quality of honey it was buying from small-holder farmers in rural Kenya. In addition to collaborating with microcredit lenders and other partners and encouraging farmers to buy modern Langstroth hives, Honey Care would now also maintain the hives, extract the honey, and pay the farmers agreed-upon rates at an agreed-upon time.
The intent was to create a wider, stable supply of Kenyan honey and, with the more efficient hives, improve the incomes of farmers. But even with these improvements, challenges of working in the "informal economy" reared its head.
Though more farmers became Honey Care partners, many ended up selling honey to brokers who came in before Honey Care came to harvest and who offered cash on the spot, in some cases at lower rates than what Honey Care would be paying. Honey Care's model was dependent on buying honey at the agreed-upon times. By coming in early, these brokers got lower-quality honey, and in some cases damaged the combs, which cuts the farmers' long-term honey-making efficiency.
But the brokers offered cash on the spot, and knew what times of the year farmers needed money. The side-selling became a serious threat.
"You may think you know what your value proposition to a farmer is, but you have to get a deeper, richer understanding of what that value really means," says London, professor of business administration and senior research fellow at the William Davidson Institute. "This is a key part of assessing your impact. You might believe that offering a good price would guarantee loyalty, but to that farmer it isn't just about how much income he or she will be getting. It also about when the money is paid and the importance of getting cash on-the-spot to meet immediate needs, such as school fees or fertilizer for other crops. There are all kinds of issues like this that a base-of-they-pyramid business must understand to create a viable model."
Even though farmers were breaking a contract, there's not much Honey Care can do legally. This is the informal economy after all. So the company has to work out the problem on its own and is trying a number of new and innovative tactics.
"Every model sounds easy, but when you get into the context, it gets more complicated," London added. "That's true for any business, but in the case of the base-of-the-pyramid markets, some are institutional voids. If somebody breaks a contract, for example, there is not necessarily any clear recourse. Honey Care realized it was more invested in the community than the community was in Honey Care."
London says this makes a fascinating teaching case. To create an even greater action-based orientation, Honey Care CEO Madison Ayer visited London's award-winning class, Business Strategies for the Base of the Pyramid, last year. In two sessions with the students, Ayer engaged in a rich discussion focused on problem-solving around the side-selling issue. After these sessions, Ayer left Ann Arbor with some new ideas for how to solve some of Honey Care's most intractable problems.
"These cases are good learning labs because it's about balancing innovation with the rigor needed to present new ideas to a CEO," London says. "This also about bringing action-based learning into our classrooms at Ross."
Media Contact: michiganrosspr@umich.edu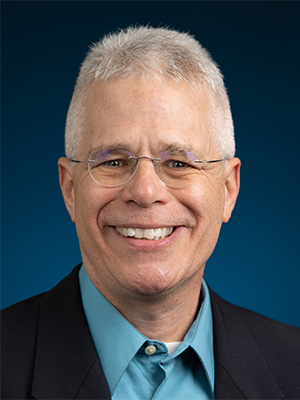 Ford Motor Company Clinical Professor of Business Administration
Senior Research Fellow, William Davidson Institute
Area Chair of Business Administration