May 26, 2011
Study Debunks Common Wisdom on Going Private
Freed from short-term market demands, do private companies fare better? Read what Michigan Ross professors found out.
ANN ARBOR, Mich.—A common complaint of the public markets is that short-term shareholder demands force companies to make decisions that are good for quarterly profits but bad for long-term sustainability.
The business press is rife with stories about a private equity firm taking a public company private and making it better. Even executives of publicly traded companies have looked to the supposedly greener pastures of the private world,
unshackled from the myopic demands of shareholders.
But new research by Michigan Ross finance professors Amy Dittmar and Jagadeesh Sivadasan shows companies that go private don't really increase their efficiency when compared to similar companies that stayed public. Their paper, "Does Capital Market Myopia Affect Plant Productivity? Evidence from Going-Private Transactions," supports the theory of efficient markets and casts doubt on the idea that public markets cause a short-term focus and under-investment
. The paper, co-authored by Sreedhar Bharath of Arizona State University, shows the efficiency of companies changes little whether they're taken private by a private equity firm, a management buyout, or another operating company.
"While we find some differences in the way the private owners make decisions, we're not finding they fare any better," says Dittmar, associate professor of finance at Ross. "It's easy to misinterpret a trend in an industry and come to the conclusion that these firms went private and they're doing better. But if all of the other firms that look just like them are performing the same, then they're not really doing any better. That's the key to this study. We're comparing apples to apples."
The professors found that looking at the before-and-after picture can be misleading. Companies going private saw increases in productivity of about three-to-six percent. But when compared with a peer group of companies that controlled for industry, age, size, and the time of going private, there was no difference in efficiency—even as long as six years after the change.
Though some firms performed significantly better and a few private equity firms are better at taking companies private, the results, when averaged out, show no difference. It is possible that new owners who take firms private are able to gain value by reselling assets at a higher value than implied by the purchase price, but the study suggests any gain is not coming through differential improvement in operational efficiency.
Public company executives themselves may feel otherwise. A 2005 survey of CFOs showed they would rather take actions that had negative long-term actions to meet short-term quarterly earnings and benchmarks. And some CEOs have publicly lamented the focus on quarterly earnings and lack of long-term perspective. The problem with the survey is that it measures beliefs, not results, says Sivadasan, assistant professor of business economics at Ross.
"The survey is asking a hypothetical," he says. "Respondents are asked if they're behaving a certain way because they are publicly listed and they're saying, 'Yes, we think we are.' But they don't know the other side. They don't know what would happen if they went private and what kind of behavior that would cause. What we're finding is that it's not dramatically different. Surveys are more about expectation and we're measuring results."
Dittmar and Sivadasan say the paper is based on strong, representative samples that include large firms that make up a significant chunk of the market. In fact, the data is one of the paper's strengths, they say. Information on private companies was mined from U.S. Census Bureau data. Sivadasan says the information the agency collects from private companies is even more useful than that found in annual reports of public companies.
But the information is not widely available. Academic researchers can access it, but only under security agreements and conditions, such as not reporting information on individual companies.
"It's another advantage to the paper," Dittmar says. "We're getting a different answer than the popular wisdom, but there's a reason why we have a different answer. We have access to information the popular wisdom doesn't have."
Media Contact: michiganrosspr@umich.edu
Related Articles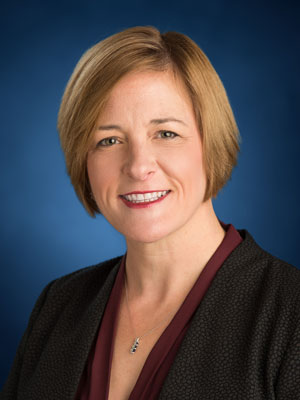 Vice Provost for Academic and Budgetary Affairs
Professor of Finance
Stephen M. Ross School of Business
Professor of Economics, College of Literature, Science, and the Arts