January 16, 2014
Spreading Joy and Scaling Culture
So your company has a unique, positive work culture. Scaling it through expansion might be harder than you think.
ANN ARBOR, Mich. — Software developer Menlo Innovations has a unique work culture — one that's fueled growth and earned top workplace accolades. Its CEO has written a book on building a joyful, productive environment.
The question now is how to maintain that culture as the company grows. Can the culture so central to its success survive a larger building, or multiple locations? Those challenges, which apply to many growing creative enterprises, are explored in a case study by U-M Ross Professor Paul Clyde and Menlo CEO Rich Sheridan.
A growing company has to think hard about how to scale the culture that made it successful, Clyde says.
"A company's culture, to me, is the information that is transferred between employees that allows the employees to make judgments in a variety of situations, including those that can't be anticipated," says Clyde. "Complex information transfers such as teaching judgment aren't a priority for all businesses, but they are for Menlo and companies like it. Transferring information like that is time-consuming and costly, but those are costs you need to incur if you have a culture like Menlo's and you want to make sure any new location's culture is similar to the original."
Employees at Menlo have freedom in how they accomplish their work, but that takes place in a well-defined process. They don't communicate with friends outside from 9-5, but they don't work past 5. Face-to-face encounters are encouraged and employees work in rotating pairs, two people working on the same thing and at one computer.
"These kinds of organizational capabilities make companies unique and able to compete," he says. "GE, for example, has different units doing different things all over the globe. But they all have the same kind of reporting that is due on the same schedule and the basic organizational structure is the same. That's what you try to do as you expand."
Some parts of the culture could be lost in adding locations, but transferring the most important mechanisms can ensure enough remains, Clyde says. In Menlo's case, the concept of pairing employees is one of its key drivers.
"You can set up the same kind of cycle, with people who have been through it in the original location, in the new locations," Clyde says. "If it's important to the company and you work at it, you can keep a fair amount of what made you work and made you unique."
The case prompts a discussion not only about how to maintain information flow, but how to grow a positive workplace.
"Richard Sheridan, Menlo's CEO, will tell you that work can be joyful and productive," Clyde says. "I think there's something to be said for that. People need opportunities to find something they really enjoy doing. That doesn't mean they aren't efficient or productive, but it seems less like work."
Media Contact: michiganrosspr@umich.edu
Related Articles
Business Economics and Public Policy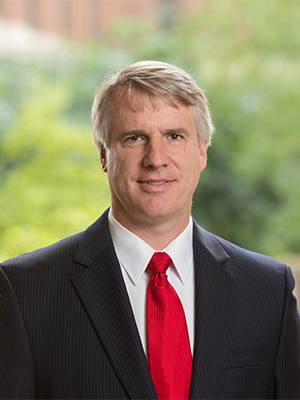 President, William Davidson Institute at the University of Michigan
Tom Lantos Professor of Business Administration
Movses and Maija Kaldjian Collegiate Lecturer of Business Economics and Public Policy