June 1, 2017
Ross Professors on Day of Reckoning for Environment and Sustainability: Trump's Withdrawal from Paris Climate Pact and ExxonMobil's Shareholder Vote
Professors Joe Arvai and Andy Hoffman say the corporate world still has to deal with climate change despite U.S. political decisions.
(UPDATED TO INCLUDE COMMENTARY ON PRESIDENT TRUMP'S PARIS CLIMATE AGREEMENT DECISION.)
President Donald Trump announced he will withdraw the United States from the Paris climate accord, which was signed by 195 countries and is aimed at curbing global greenhouse gas emissions. Ironically, this comes one day after ExxonMobil shareholders voted for the company to disclose the impact of climate change policies — a suggestion the energy company's board has to take seriously.
Michigan Ross Professors Joe Arvai and Andy Hoffman explain the impacts of these events.
Trump's Withdrawal From the Paris Agreement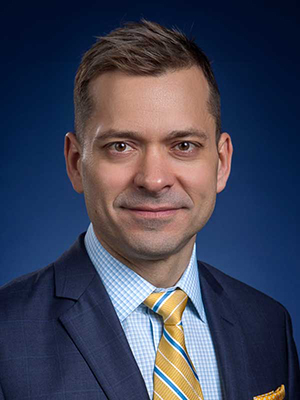 Joe Arvai, Max McGraw Professor of Sustainable Enterprise and director of the Erb Institute for Global Sustainable Enterprise:
"The decision by Donald Trump to withdraw the United States from the Paris Climate Accord is exactly that. It is a decision based on a Republican and anti-science ideology, and it was made despite the opinion of majority of voters — in each of the 50 states — that the United States remain in the agreement."
"To characterize this decision as 'America's withdrawal from the agreement' is both misleading and disingenuous. This was Trump's and the Republican party's decision, and it disregards the will of the American people. The decision also puts at risk the profitability of American businesses who will have to contend with reputational risks and trade restrictions that are likely to be imposed by their international customers. As was the case in Canada prior the election of Justin Trudeau, the reputation of American businesses, and the American economy, will suffer as a result."
"Finally, there is no denying that Trump's withdrawal from the Paris Climate Accord will increase the levels of risk and vulnerability faced by American communities, American citizens, and America's natural resources as a result of inevitable and significant impacts of climatic change."
Andy Hoffman, professor of management & organizations, Holcim (US), Inc. Professor of Sustainable Enterprise: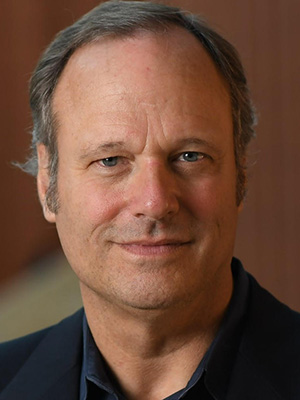 "Climate change represents a market shift for corporations. Regulations and international treaties like the Paris Accord are just one manifestation of that shift; others include investors, insurance companies, consumers, suppliers and buyers. But the Paris Accord is important for developing the U.S. domestic industries of the future. "
"Leading renewable energy companies have long complained about the lack of adequate policy signals to support technology development in the US and have therefore gone abroad for technology development and deployment. Pulling out of the Paris Agreement would be one more example of the eroding U.S. leadership position in the technologies of the future. To get a sense of the shifting economic landscape, jobs in the clean energy sector exceeded those in oil drilling for the first time in 2016 and continue to grow. Indeed, many within these and other sectors are already pushing back on Trump's dismissal of climate change and continuing with strategies of their own."
"In 2013, a survey by Yale University found that two-thirds of Americans rarely if ever discuss global warming with family or friends. Since the election of Donald Trump, his denial of climate change and his selection of Scott Pruitt as administrator of The Environmental Protection Agency, I would bank that this number has gone up. The constant and steady dismissal of established science on climate change has energized those who recognize the science to speak up in public audiences."
"Just as President Reagan attempted to roll back environmental regulations in the 1980s, Trump has energized a similar backlash. Pulling out of the Paris Accord will amplify that effect, but there is one big difference; some of that backlash will come from businesses who are leading on greenhouse gas reductions and renewable energy and not fighting government-led environmental policies as they did in the 1980s."
ExxonMobile Shareholder Resolution on Climate Change Impacts
Arvai:
"That the vote by an overwhelming majority of ExxonMobil's shareholders came on the same day as multiple media outlets are reporting that Donald Trump is preparing to withdraw the United States from the Paris Climate Accord can be interpreted as a very public rebuke of the president's course of action.
"From a business standpoint, this vote by ExxonMobil's shareholders makes a great deal of sense, and comes at a critical time. Take, for example, what is happening in Canada's oil sands. Increased regulatory pressure and changes to oil's global economic standing have ground oil sands production to a virtual halt. While oil production by conventional means is not in the same dire straits as Canada's oil market, it would not take much for increased regulatory pressure in a post-Trump United States, or by our international trading partners today, to cut deeply into the viability of America's petroleum business.
"The time is now for companies like ExxonMobil to see themselves as being in the energy business and not just in the oil and gas business. Perhaps this vote by ExxonMobil's shareholders will serve as a nudge in the right direction."
READ FROM ARVAI IN HUFFINGTON POST
Hoffman:
"The central issue here is that climate change is what lawyers call "material" to a company's asset value. The shareholders at ExxonMobil and other companies have tried to get the companies in which they own shares to do this for decades. Companies have resisted because it admits a liability that they would rather not acknowledge.
"But as the effects of climate change become more clear, and insurance payouts for natural disasters and business interruption increase, the material aspects of this issue become increasingly difficult to ignore. Today, a tipping point was reached where ExxonMobil will now (perhaps unwillingly) lead the way in quantifying that emergent reality."
Media Contact: michiganrosspr@umich.edu