November 17, 2017
Ross Lecturer Sees Problems Ahead for New Financial Risk Regulation
Writing in the CLS Blue Sky Blog, Jeremy Kress says Treasury's proposed switch to activity-based oversight is misguided.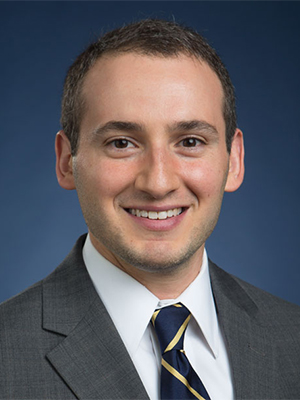 The U.S. Treasury department has urged the Financial Stability Oversight Council to make a major change in the way it oversees financial risk, and Michigan Ross Lecturer Jeremy Kress sees some problems ahead.
Writing in the Columbia Law School Blue Sky Blog, Kress says Treasury wants the FSOC to focus on regulating risky financial activities, as opposed to firms deemed to pose a systemic risk. Currently the FSOC can do both, but in practice it has used the entity-based approach exclusively.
The proposed change has been urged by insurance companies and other financial firms, but it poses a number of problems, Kress argues. For one, U.S. regulators may not be able to accurately identify risky financial activities before a crisis hits. It would also be more difficult to monitor the financial activities of insurance companies, which are mostly regulated by states.
"In sum, the fatal flaw of the activity-based approach is that there is no regulator to oversee insurance companies' risky activities conducted outside of their regulated insurance subsidiaries. Credit derivatives, guaranteed investment contracts, securities lending transactions, and other potentially systemic products may therefore escape regulatory scrutiny," writes Kress, lecturer of business law.
Media Contact: michiganrosspr@umich.edu