May 15, 2013
REI Rentals Case Study Proves Good for Profits and Environment
Find out how outdoor gear retailer REI combined profits, happy customers, and environmental responsibility.
ANN ARBOR, Mich. — Outdoor gear retailer REI has discovered that renting some equipment – instead of selling it — fits well with its multi-pronged mission to please its adventurous customers, make nice profits, and take care of the environment.
But a poorly managed rental program can sabotage all three of those goals. A new case study by Michigan Ross professors Wally Hopp and Damian Beil shows how operations tools can be used to help create an efficient system, manage inventory, and meet sustainability targets. Erb Institute students and MBA/MS candidates Mary Fritz and Rich Grousset prepared the case under their supervision.
The case also illustrates how the right system can show a company more places where it makes sense to lease items rather than sell them.
"This goes beyond the narrow operations analysis of how to set rental inventories and into a wider discussion of what kinds of products you could lease rather than sell," said Hopp, associate dean of faculty and research. "There are places where doing this would be more profitable for REI, cheaper for customers, and more environmentally responsible. It's a cool thing when we can bring profits, customer service, and corporate social responsibility together."
The case, "REI Rentals," won first place in the initial Erb Institute Sustainability Case Awards earlier this year.
REI's manager of corporate social responsibility plays a role in many aspects of REI's business, including initiatives like optimizing the rental program across REI stores. It may sound strange, but having a CSR manager intimately involved tackling operational problems makes sense, says Beil, associate professor of technology and operations.
"There isn't anything you do that's divorced from operations," he said. "Whether you are a nonprofit or somebody trying to make billions of dollars, underneath the hood is some kind of operations policy."
Renting equipment such as skis and snowshoes is ideal for REI for a number of reasons. While it may mean fewer sales, it also means the company can get more revenue and profit from one pair of skis by renting it multiple times rather than selling it. Customers like it because they can try before they buy or just enjoy a great pair of skis for a weekend. And it's better for the environment because fewer goods are produced. It also avoids waste if a customer buys something and doesn't like it.
But customers don't like waiting to rent equipment. Weather conditions often dictate when the powder is fresh or the weather is clear for kayaking, creating unpredictable spikes in demand. If stores order excess inventory, customers will be satisfied, but profits go down and REI's carbon footprint goes up.
Striking that balance between inventory, demand, and profits is the real trick.
"What we did was make use of some of the tools we teach in our operations class to quantify the tradeoff between the cost of inventory and customer service," said Hopp.
In addition to helping set rental inventory levels, these tools also demonstrated the efficacy of having nearby stores share rental stocks and standardizing the information stores collect on rentals.
"When we taught this case in a class, the information part made the students have fits because one store collected all rental requests, while another only recorded actual rentals — and some of the data was kept on a clipboard," said Hopp. "They were upset about having to make some assumptions, but this is what people deal with in the real world. That kind of stuff happens all the time, so dealing with it is an important part of the learning process."
The case invites the reader to consider a number of alternatives with different tradeoffs. In fact, the situation at REI is still being played out, making it a real-time discussion, said Beil. It also sparks a wider discussion about the implications of producing fewer goods. While the retailer can increase profits and customer satisfaction by ordering fewer items and renting them, it's not as easy for the manufacturer to recoup the loss from lower production.
"That comes down to pricing," said Hopp. "The manufacturer has to find a way to sell fewer units at a higher margin to keep those profits. If you take out the cost of excess manufacturing and find the optimal wholesale price, you can spread the savings around to all parties and everyone will be better off. It's an interesting conversation because you get into more complexity there. Resolving that complexity is what operations is all about."
Media Contact: michiganrosspr@umich.edu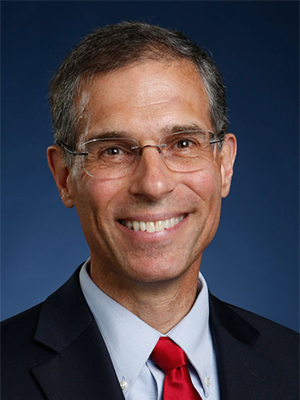 C.K. Prahalad Distinguished University Professor of Business and Engineering
Professor of Technology and Operations
Professor of Industrial and Operations Engineering