May 9, 2017
Michigan Ross Professor: EPA Chief Doesn't Understand Role of Science Advisers
Professor Joe Arvai, writing in Huffington Post, says dismissal of scientific advisers from EPA advisory board is misguided.
The U.S. Environmental Protection Agency last week dismissed several academic members of its Board of Scientific Counselors, in what it said was a move "to take as inclusive an approach to regulation as possible." The agency said it will consider industry scientists for open board positions.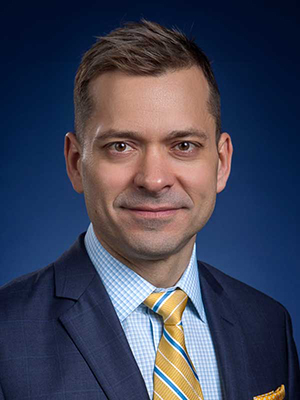 Michigan Ross Professor Joe Arvai, who serves on the EPA's Chartered Science Advisory Board, thinks the move comes from a longtime misunderstanding of the role science advisers play at the EPA. Arvai is also director of the Frederick A. and Barbara M. Erb Institute for Global Sustainable Enterprise.
Writing in the Huffington Post, Arvai says attacks on the SAB from Congress and others misconstrue the role it plays.
"Regarding the SAB's role, it is to review — in an open and public forum — the scientific basis upon which some EPA rules and plans — which are approved by the Office of the Administrator — are based; it is not to review the rules and plans themselves," he writes. "Likewise, it's important to understand that the Office of the Administrator calls the SAB with questions; we don't cold-call the administrator with unsolicited opinions. Finally, input to the administrator from the SAB is advisory, not compulsory. It's entirely up to the administrator if he or she adopts — or chooses to reject — input from the SAB."
Arvai also says he has served on the SAB with representatives from the oil and chemical industries as well as academics.
"Through these moves, Mr. Pruitt, environmental hardliners in Congress, and the president himself are pandering to their bases," he writes.
Media Contact: michiganrosspr@umich.edu