June 5, 2017
Economics of the Trump Era: Implications for Trade, Taxes, and Healthcare
Professors Kyle Handley, Thomas Buchmueller, and Nirupama Rao illustrate the impact of President Donald Trump's policies in new e-book.
The election of Donald Trump, who enjoys a Congressional majority, has heralded a number of policy changes. Michigan Ross Professors Kyle Handley, Thomas Buchmueller, and Nirupama Rao detail the impact of President Trump's trade, healthcare, and tax policies in a new e-book.
Economics and Policy in the Age of Trump, published by the Centre for Economic Policy Research, looks at the specific implications of the new administration's policies.
Trade: Even Rhetoric Has a Price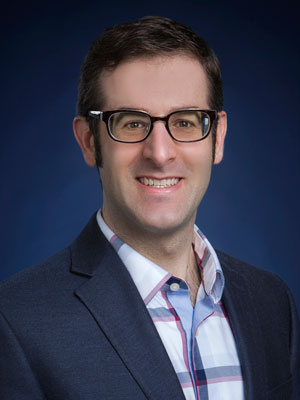 Handley's chapter, co-written with University of Maryland Professor Nuno Limão, outlines how Trump's more protectionist trade policy and statements on renegotiating long-standing trade agreements like NAFTA could increase policy uncertainty even if he fails to follow through. The resulting trade cold war would cause companies to reduce investments and will ultimately increase prices for consumers.
​Handley and Limão have researched how trade policy uncertainty affects the wider economy and corporate decision-making.
"The mere possibility of a trade war or tariffs going up distorts the decisions firms make, and that has implications for real economic activity," says Handley, Sanford R. Robertson Assistant Professor of Business Administration and assistant professor of business economics and public policy. "It means some investments don't happen, workers that might have been retained are laid off. A tariff might be beneficial for some firms, but I'd be surprised if the gains make up for other losses that would ensue."
Handley and Limão suggest these effects can be eased if the administration is specific about which clauses of trade agreements it would like to change, and publicly pledge that the U.S. will abide by trade agreements until renegotiated. Congress also can play a role, especially in helping ensure future agreements are negotiated more transparently and include industries and workers who would be negatively affected.
A Moment of Truth for Healthcare
One of Trump's priorities was to repeal and replace the Affordable Care Act. The House passed the American Health Care Act to attempt this, and the Senate is working on its own version.
Buchmueller, along with U-M Ford School Professor Helen Levy, say the ACHA would vastly increase the number of Americans without health insurance and raise premiums for a number of people, especially older citizens.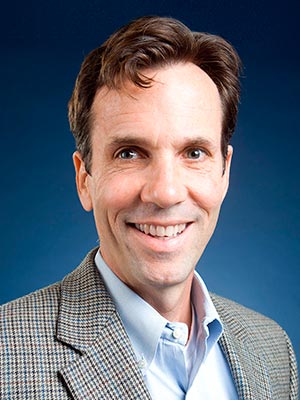 "The ACA is clearly not perfect but there are things that can be done to fix it," says Buchmueller, who was the Senior Health Economist at the White House Council of Economic Advisers under President Obama.
Whether the Republicans make major changes to the ACA or just minor tweaks, long-run cost control will remain a major challenge to be confronted. "There's really no reason cost control needs to be a partisan issue," he says.
Buchmueller and Levy suggest that another aspect of health policy that deserves attention is the tax treatment of private health insurance. The current system is a patchwork that includes a tax exclusion for employer-sponsored insurance that favors higher income families, tax credits for individual cover that are tilted toward those with lower incomes, and a politically unstable tax on employer-sponsored plans that is scheduled to go into effect in several years.
Making progress in this area would dovetail with another stated goal of the administration: tax reform.
The Tough Road to Tax Reform
There's no shortage of ideas when it comes to tax reform. Both the Trump administration and House Republicans have plans that cut tax rates on individual and business income, including interest income, and pass-through income from partnerships and other unincorporated businesses. The House plan cuts corporate taxes deeper and makes more fundamental changes to tax law.
Both plans give most people a tax cut, with the lion's share going to the top income brackets. Some in the middle class might see a small increase due to eliminating deductions, while those in the lower brackets would see little change.
Both plans also would increase the deficit, which makes this round of tax reform much different than the successful 1986 effort, says Rao, who will join the Ross faculty this summer.
"What the Reagan tax reform really did was cut individual tax rates on average and raised corporate taxes," says Rao, who also served on the Council of Economic Advisers. "In other words, it was paid for. Right now there are a lot of cuts on the table and not a lot of revenue-raising items."
Though the GOP holds majorities in both houses of Congress and controls the White House, tax reform remains an uphill battle. For example, the House plan is at odds with some of Trump's campaign promises and GOP rhetoric regarding deficit concerns.
"We're about to find out who the real deficit hawks are," she says.
Media Contact: michiganrosspr@umich.edu
Related Articles
Business Economics and Public Policy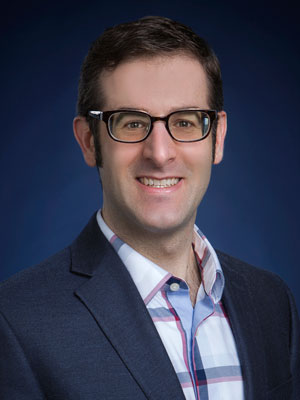 Alexander M. Nick Professor
Associate Professor of Business Economics and Public Policy.