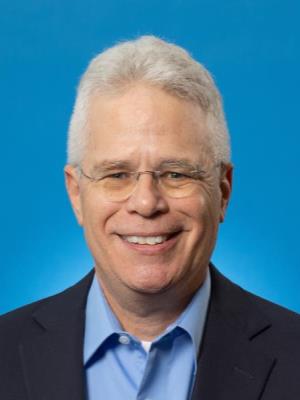 Ted London
Ford Motor Company Clinical Professor of Business Administration
Senior Research Fellow, William Davidson Institute
Area Chair of Business Administration
Education
PhD University of North Carolina 2005
MBA Claremont Graduate University 1988
BS Lehigh University 1985
Ted London is the Ford Motor Company Clinical Professor and Area Chair of Business Administration at the University of Michigan's Ross School of Business and a senior research fellow at the William Davidson Institute. An internationally recognized expert on the intersection of business strategy and poverty alleviation, his research focuses building enterprises that achieve impact at scale in low-income markets.

He has published numerous articles, reports, and teaching cases, sits on several advisory boards, and shares his research in venues across the globe. He has also advised dozens of leadership teams in the corporate, non-profit, and development sectors. Before coming to Michigan, London was on the faculty at the University of North Carolina, where he also received his PhD in strategic management. Prior to that, he held senior management positions in three continents.

London was honored to receive the Aspen Institute's Faculty Pioneer Award and the Ross School's Victor Bernard Teaching Leadership Award, recognizing his enduring impact on the development of inclusive business and how it is taught in the classroom. His multi-award winning book, The Base of the Pyramid Promise: Building Businesses with Impact and Scale, translates over 25 years of research and experience into actionable strategies, frameworks, and tools for managers seeking inclusive growth.
Preamble
Source
Asian Productivity Organization
Riches at the Base of the Pyramid: Alleviating Poverty with Green Productivity and Sustainability
A. H. Hu
Replanteamiento de las inversiones de la comunidad de desarrollo en negocios inclusivos (Rethinking development community investments in inclusive business)
Source
ONGAWA and Agencia Española de Cooperación Internacional para el Desarrollo (Spanish Agency for International Development Cooperation).
Empresa Pobreza Sostenibilidad: La Empresa Responsable Frente a Los Retos Globales
J. M. Gómez
Teaching at the intersection of business development and poverty alleviation: Bringing the base of the pyramid into the classroom
Source
Greenleaf Publishing
Responsible Management Education and the Challenge of Poverty: A Teaching Perspective
M. Gudic, C. Parkes, & A. Rosenbloom
How corporations and environmental groups collaborate: Assessing cross-sector alliances and collaborations
Corporate Environmentalism and the Greening of Organizations
J. Jermier
The impact of a scholar's career: More than just the usual numbers for Jagdish Bhagwati.
Source
Emerald Publishing Group
Advances in International Manage, Vol. 25: Institutional Theory in International Business and Management
L. Tihanyi, T. M. Devinney, & T. Pedersen
VisionSpring: A lens for growth at the base of the pyramid
Source
Greenleaf Publishing
Case Studies in Social Entrepreneurship and Sustainability: The Oikos Collection, Volume 2
J. Hamschmidt & M. Pirson
Building better venture with the base of the pyramid; A roadmap
Next Generation Business Strategies for the Base of the Pyramid: New Approaches for Building Mutual Value
T. London & S. Hart
Conclusion: A continuing journey
Next Generation Business Strategies for the Base of the Pyramid: New Approaches for Building Mutual Value
T. London & S. Hart
Introduction: Creating a fortune with the base of the pyramid
Next Generation Business Strategies for the Base of the Pyramid: New Approaches for Building Mutual Value
T. London & S. Hart
Shakti: Unilever collaborates with women entrepreneurs in rural India
Global Business
M. W. Peng
Building a sustainable venture: The Mountain Institute's earth brick machine
Source
Greenleaf Publishing
Case Studies in Sustainability Management and Strategy: The Oikos Collection
J. Hamschmidt
Revolutionary routines: Capturing the opportunity for creating a more inclusive capitalism
Source
Stanford University Press
Handbook of Transformative Cooperation
S. K. Piderit
A development bank's success with microfinance: Banco do Nordeste's CrediAmigo
Microfinance in Latin America
S. Rajagopalan
Strange bedfellows: Alliances between corporations and non-profits
Handbook of Strategic Alliances
O. Shenkar & J. Reuer
Stakeholder and corporate responsibilities in cross-sectoral environmental collaborations: Building value, legitimacy and trust
Source
Greenleaf Publishing
Unfolding Stakeholder Thinking
J. Andriof, S. Waddock, B. Husted & S. Rahman
The Base of the Pyramid Promise: Building Businesses with Impact and Scale
Source
Stanford University Press
Next Generation Business Strategies for the Base of the Pyramid: New Approaches for Building Mutual Value