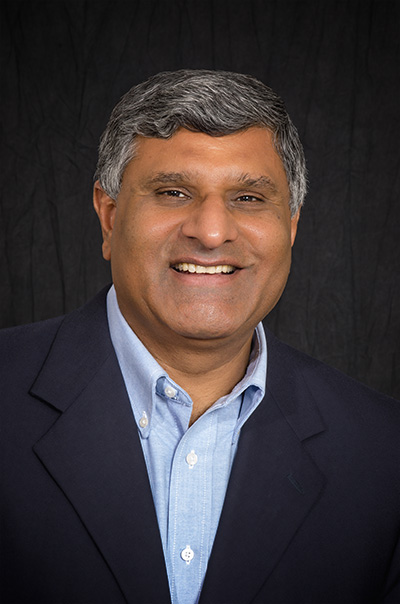 Tariq Mughal
LEO Lecturer I in Technology & Operations
Professor Mughal's background is in engineering and applied mathematics. Prior to joining academia, he worked in aerospace industry. He joined Michigan Ross as a full time faculty in the Department of Technology and Operations where he teaches analytics related courses for both undergraduate and graduate students. Prior to this he served as a visiting faculty in the Department of Supply Chain and Information Systems in the Smeal College of Business at Penn State University (https://www.smeal.psu.edu/scis) where he taught the core OM/SCM courses.
During the 2015-16 academic year professor Mughal served as a visiting professor in the Department of Management at Bucknell University(http://www.bucknell.edu/) where he taught business analytics courses incorporating topics such as data analysis, basic and advanced statistical modeling, Monte Carlo simulations, and spreadsheet modeling & optimization techniques. He also served as a mentor to First Gen students and was a sideline coach for the track and field team.
Prior to this and for the last twelve years he served as an Assistant Professor and Lecturer at the David Eccles School of Business (DESB) at the University of Utah (http://www.utah.edu/). He was also the program director of a baccalaureate program in Operations Management and started a study abroad program with University of Pforzheim in Germany. This program became the largest study abroad program at the University of Utah. His appointment was in the Department of Operations and Information Systems within the business school to manage operations and quantitative classes. His primary mission was to teach and oversee the effective delivery of several undergraduate business classes such as Business Analytics, Simulations –using Arena, Supply Chain, Operations, Management Science and the senior capstone class for students majoring in Operations Management.
He also served as the program director for Operations Management. In this position he assumed the responsibilities of recruiting, mentoring, and placement of new graduates along with regular curriculum review in coordination with senior research faculty and industry partners.
He continuously seeks to enhance student' experience –both at undergraduate and graduate levels and initiated a partnership with University of Applied Sciences in Pforzheim, Germany for OM/SCM students. This led to the largest study abroad program at the university with a German partner university. As part of this international experience, students also got opportunities to work as paid interns in multinational German companies like Bosch, Daimler, Siemens, SAP and the like. A link to this experiential learning abroad program and its benefits is below:
Previously professor Mughal was appointed as the representative of the College of Business to the University Graduate Statistics Committee by the department chair (Prof. Don Wardell) and was later appointed to be the Chair of the same committee by the dean of the graduate school -Professor David Chapman. In that position he served as the director of the cross-college graduate degree program in statistics and reported to Dr. David W. Pershing –executive V.P. at the time; and at present the President of the University of Utah. This was a university wide inter departmental graduate program.
Professor Mughal was the first faculty member at DESB to start offering fully online courses in applied business statistics. These courses have shown to be very popular with students and professionals alike and around 200 students from around the world take these online classes every semester.
His prior experience in the civil and defense aviation industry has allowed him to offer consulting services to U.S. defense contractors in the areas of program management for high dollar value projects on behalf of L-3 Communications & U.S. Department of Defense. Prior to joining the business school at the university he served in senior management level positions in defense and civil aviation industries in Salt Lake City and San Francisco.
He holds a B.S. in Mathematics from the University of Utah with minors in mechanical engineering and philosophy and earned an MS in Mechanical Engineering and a Masters in Business Administration from the same school. He holds a professional engineer (P.E) designation and a black belt in six sigma. His hobbies include hiking, biking, and catching salmon in Alaska.