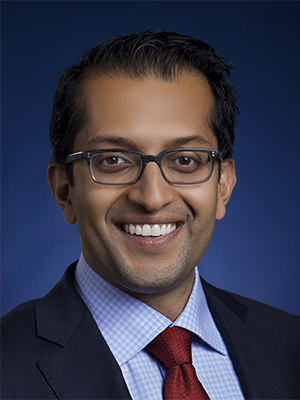 Mihir Mehta
Assistant Professor of Accounting
Jones Research Scholar
Ernst & Young Faculty Fellow
Education
PhD Massachusetts Institute of Technology 2010
GradDip (Math) University of Technology 2004
B Bus (Hons I) University of Technology 2003
Professor Mihir N. Mehta is an Assistant Professor of Accounting at the Stephen M. Ross School of Business, the Ernst & Young Faculty Fellow, and the Jones Research Scholar. He received his Ph.D. in Accounting from the Massachusetts Institute of Technology (MIT).
Professor Mehta's research focuses on the linkages between firms and their stakeholders, including politicians, regulators, auditors, and supply chain partners. His research has most recently been cited in Bloomberg BusinessWeek, Yahoo! Finance, and L'Echo, and he is a contributor on WILS 1320 News Radio.
His recent research examines how political influence affects the effectiveness of antitrust and financial regulatory efforts against firms; the consequences when local governments have powerful political connections; and how lenders use discretion to supplement artificial intelligence.
His paper titled "Shadow Trading" was the recipient of the FMA Best Paper in Corporate Finance Award. The paper examines information transfers between firms and finds evidence that a firm's insiders use their access to private information to facilitate trading in other related firms.
Mehta has been the recipient of multiple teaching awards. Most recently, he received the TUJ Executive MBA Professor of the Year award and the Fox Crystal Award for Teaching Excellence, and while in graduate school, he was awarded the MIT Sloan Teaching Assistant of the Year award. Mehta currently teaches Corporate Financial Reporting in the Ross BBA program and a core class in the Masters of Accounting program about the role of Governments and Regulation in Accounting.
Prior to his Ph.D., Professor Mehta worked at Ernst & Young LLP in Sydney, Australia. He is married and is an Australian citizen.
Audit Office Reputation Shocks from Gains and Losses of Major Industry Clients
Source
Contemporary Accounting Research
Pay Gap and Performance in China