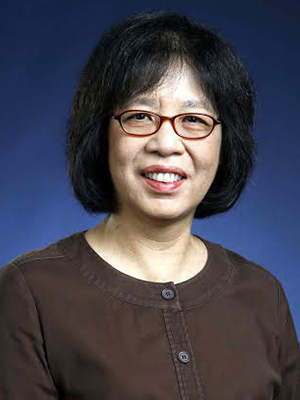 Linda Lim
Professor Emerita of Corporate Strategy and International Business
Education
PhD University of Michigan 1978
MA Yale University 1973
BA University of Cambridge 1972
Linda Y.C. Lim's research focuses on the political economy of multinational and local business in Southeast Asia, including the changing international trade and investment environment, and the influence of domestic politics, economic policy and culture on business structure, strategy and operations. She has related interests in industrial policy, business-government and business-labor relations. A collection of her previously-published papers on the Singapore economy, Overseas Chinese business in Southeast Asia, and women in the labor force, Business, Government and Labor: Essays in the Economic Development of Singapore and Southeast Asia, was published in 2019 by World Scientific Publishing, which also published her edited volume Singapore's Economic Development: Retrospection and Reflections (2015), reprinted from a Special Issue of the Singapore Economic Review which she guest-edited in celebration of Singapore's 50th anniversary. She continues to research various aspects of Singapore's economy, including higher education, indigenous innovation and entrepreneurship, writes media commentaries, and teaches executive education at Ross.
Linda Y.C. Lim is Professor of Strategy at the Stephen M. Ross School of Business at the University of Michigan (U-M), where she served as Director of the Center for Southeast Asian Studies (CSEAS 2005-2009), and as Associate Director of the International Institute (2001-2004). At U-M she has also frequently served on the executive committees of CSEAS, the Center for International Business Education and Research, and the Lieberthal-Rogel Center for Chinese Studies, and was on the board of advisors of the Knight-Wallace Journalism Fellows (1996-2015). At Ross, she was faculty advisor of the annual Asia Business Conference for 25 years, and maintains links with a large network of American and Asian U-M alumni . With CSEAS and Singapore's ISEAS-Yusof Ishak Institute, she organized an Indonesia Forum in Singapore in 2015, and a Myanmar Forum in 2016.
Linda teaches MBA courses and executive education sessions on The World Economy/Competing in the Global Business Environment, and Business in Asia. She has consulted and conducts executive seminars on Asian business and economics for multinational and Asian companies and associations, and government agencies. She has done training and ambassador briefings for the U.S. State Department and the U.S. Trade Representative, has testified to the U.S. Congress' House Subcommittee on Asia and the Pacific, and has addressed the United Nations General Assembly Economic Committee. She has also consulted for private think tanks (e.g. American Enterprise Institute), United Nations agencies (e.g. ESCAP, ILO, UNIDO) and the OECD Development Centre.
Linda is a Trustee Emerita of The Asia Society, a New York-based non-profit. She served on a Singapore higher education task force (2004), and is on the board of the National University of Singapore America Foundation (since 2005). She was an independent director of two U.S. public companies with extensive Asia operations in tech manufacturing, Woodhead Industries (1998-2006) and Multi-Fineline Electronix (2008-2016), up to their sale to other entities.