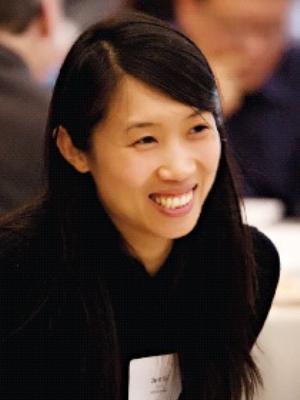 Jun Li
Associate Professor of Technology and Operations
Michael R. and Mary Kay Hallman Fellow
Education
PhD University of Pennsylvania 2012
BE Tsinghua University 2007
Research Interests:
Empirical Operations Management, Business Analytics, Pricing and Revenue Management, Supply Chain Risk Management, Patient-Centered Healthcare Choices, Airline, Hotel, Retailing, High-Tech, Health Care
Jun Li's main research interests are empirical operations management and business analytics, with special emphases on revenue management, pricing, consumer behavior, economic and social networks. She has worked extensively with large-scale data, including transactions, pricing, inventory and capacity, consumer online search and click stream data, supply chain relationships and disruptions, clinical and healthcare claims. She has won several best paper awards and dissertation award. Her work has also enjoyed coverage by The Economist, New York Times and Forbes. Jun holds a Ph.D. in Operations Management from The Wharton School, University of Pennsylvania, and a Bachelor in Operations Research and Industrial Engineering from Tsinghua University, China.

Research Under Review/Revision
1. Personalized Health Care Outcome Analysis of Cardiovascular Surgical Procedures. (with Guihua Wang, Wallace Hopp)
2. Pros vs Joes: Agent Pricing Behavior in the Sharing Economy. (with Antonio Moreno, Dennis Zhang)
3. Manufacturing and Regulatory Barriers to Generic Drug Competition: A Structual Approach. (with Iris Wang, Ravi Anupindi)
4. A High Dimensional Choice Model for Online Retailing. (with Jiaohui Jiang, Dennis Zhang)

Media Coverage
No Simple Fix to Weed Out Racial Bias In The Sharing Economy. The Globe and Mail. March4, 2017
New Research Looks At Ways to Help Stop Airbnb Racial Discrimination. NPR Morning Edition. March 2, 2017.
Jun Li on China Singles' Day. CCTV America (Live). Nov 11, 2015.
Searching for Rivals. Economists, Sept 20, 2012.
Waging War on Wages. New York Times, Dec 7, 2011.
American Airlines' Bankruptcy: Who Loses? Forbes, Nov 29, 2011.

Honors and Awards
NSF Grant: Gaining Visibility into Supply Network Risks with Large-Scale Textual Analysis. 2015-2017.
Winner, INFORMS Revenue Management and Pricing Section Practice Award, 2015.
Finalist, Management Science Best Paper in Operations Management published in 2012 to 2015.