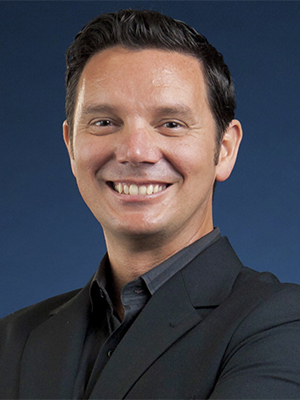 Jeffrey Sanchez-Burks
William Russell Kelly Professor of Business Administration
Professor of Management and Organizations
Education
PhD University of Michigan 1999
MA University of Michigan 1996
BA California State University
Northridge 1994
Dr. Jeffrey Sanchez-Burks is a Behavioral Scientist and the William Russell Kelly Professor of Business Administration at the Stephen M. Ross School of Business at the University of Michigan. He received his Ph.D. in Social Psychology with a minor in Cultural Anthropology from the University of Michigan. Previously, he was on the faculty at the University of Southern California and has had visiting appointments at universities in Singapore, France, and Turkey.
His research broadly focuses on social dynamics that shape strategic change and the design of human-centric innovations. Through this work, he has generated novel insights about how culture shapes work behavior, how context moderates social intelligence and emotional aperture, and approaches to facilitating mental bricolage that enable individuals to generate novel innovations using disparate knowledge they already possess. His research has been featured in the TED* series, The Wall Street Journal, New York Times, National Public Radio, Harvard Business Review, and other international media outlets.
Professor Sanchez-Burks' has taught leaders in over 30 countries around the world who work in sectors including technology, financial services, consulting, arts & entertainment, government intelligence, mobility, manufacturing, and healthcare.
Sanchez-Burks serves on the editorial board of Organization Science. He is an elected Fellow of the Society of Experimental Social Psychology and is a member of the Association for Psychological Science and the Academy of Management.
Sanchez-Burks was born in San Francisco, raised in Los Angeles, and lives in Ann Arbor.
Source
MITSloan Management Review
Source
MIT Sloan Management Review
Source
Journal of Cross-Cultural Psychology
Source
Cognition and Emotion
Team Members' Emotional Displays as Indicators of Team Functioning
Source
Cognition and Emotion
Source
Academy of Management Annals
Source
Journal of Organizational Behavior
Source
Harvard Business Review Online Blog
Source
Journal of Experimental Social Psychology
Source
Journal of Experimental Social Psychology
Source
Psychological Science
Source
New York Times Sunday Op-Ed
When truisms are true.
Source
The New York Times (Sunday Op-Ed)
A gift that takes its toll: Emotion recognition and conflict appraisal.
Source
European Journal of Work and Organizational Psychology
Being Characterizable: Friend or foe matters.
Source
Social Psychology and Personality Science
What about me? Understanding majority perspectives on multiculturalism in the workplace.
Source
Journal of Personality and Social Psychology
Emotional Aperture: The accurate recognition of collective emotions.
Source
Organization Science
Fluidity and performance in intercultural workplace interactions: The role of behavioral mirroring and social sensitivity.
Source
Journal of Applied Psychology
Toward a more contextual, psychological and dynamic model of emotional intelligence.
Source
Emerald Group Publishing, UK
Advances in Positive Organizational Psychology
A. Bakker
Outlier Nation: The cultural psychology of American workways.
Source
Oxford University Press.
Culture and Group Processes
M. Yuki and M. Brewer
Managing cross-cultural conflicts: A close look at the implication of direct versus indirect confrontation.
Source
Edward Edgar Publishing, UK
The Handbook of Conflict Management.
N. Ashkanasy and K. Jehn
Social-emotional intelligence.
Source
Oxford University Press.
Handbook of Positive Organizational Scholarship.
K. Cameron & G. Spreitzer