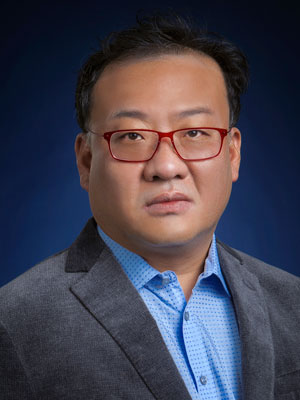 Hyun-Soo Ahn
Jack D. Sparks-Whirlpool Corporation Research Professor of Business Administration
Professor of Technology and Operations
Education
PhD University of Michigan 2001
MSE University of Michigan 1997
BSE Korea Advanced Institute of Science and Technology 1994
Hyun-soo Ahn is a Professor of Operations and Management Science at the Michigan Business School. He joined Michigan in 2003 from the department of Industrial Engineering and Operations Research at UC Berkeley. In his research, Hyun-soo develops and analyzes mathematical models related to supply chain management, dynamic pricing and revenue management, workforce agility, and resource allocation. He is also interested in modeling the customer's behavior (such as subscription) and how it affects the firm's profit. He has worked with more than 20 companies and his research has been funded by several organizations including National Science Foundation. His papers appear in leading journals in the field, including Operations Research, M&SOM, and Journal of Applied Probability.

At Ross, he teaches supply chain analytics and business statistics to MBAs, Exec. MBAs, MSCM, and BBAs. He has won a number of teaching awards voted by students, including 2012 Exec MBA teaching excellence award, 2012 Global MBA teaching excellence award, and 2006 BBA teaching excellence award.
Source
Production and Operations Management
Source
Production and Operations Management
Analysis of Deterministic Control and Its Improvements for an Inventory Problem with Multi-Product Batch Differentiation
Source
Operations Research
Capacity Investment with Demand Learning
Source
Operations Research
When is Anarchy Beneficial?
Source
Performance Evaluation Review (Computer Science Journal)
Source
Journal of Global Optimization
Investing in a shared supplier in a competitive market: Stochastic capacity case.
Source
Production and Operations Management
Rationing Capacity in Advance to Signal Quality
Choosing which provider sees the next patient in the preanesthesia evaluation clinic based on the relative speeds of the providers
Source
Anesthesia & Analgesia (Medical Journal)
Dynamic pricing of limited inventories when customers negotiate
Source
Operations Research
Joint Management of Capacity and Inventory in Make-to-Stock Production Systems
Source
European Journal of Operational Research
Managing Queues with Heterogeneous Servers
Source
Journal of Applied Probability
Inventory policies for a make-to-order system with a perishable component and fixed ordering cost
Source
Naval Research Logistics
Inventory, discounts, and the timing effects
Source
Manufacturing and Service Operations Management
Optimal production policies with multistage stochastic demand lead times
Source
Probability in the Engineering and Informational Sciences
Understanding and Managing Variability
Wiley Encyclopedia of Operations Research and Management Science
James J. Cochran