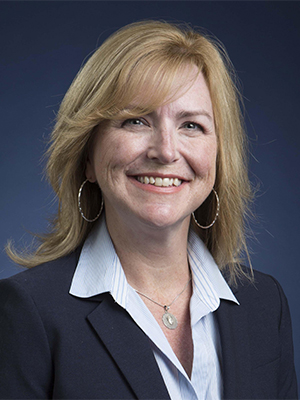 Amy Angell
Education
MBA Xavier University 1990
BBA University of Kentucky 1987
Amy Angell joined University of Michigan Ross School of Business as an LEO Lecturer in Marketing in September of 2014. She earned an MBA with a concentration in marketing from Xavier University and a BBA with a major in management from University of Kentucky. She currently teaches Consumer Behavior and Business & Leaders- The Positive Difference in the undergraduate BBA program.

Prior to coming to University of Michigan, Amy spent seven plus years teaching marketing and business in higher education- two years as an Associate Department Chair of Marketing at a small private university overseeing six Southeast Michigan campuses and five years as an adjunct instructor at a local community college.
Prior to teaching, Amy spent many years in field sales in both the pharmaceutical and medical/laboratory sectors. In addition, she has experience with start-up organizations, one of which had an innovative, biotechnological software program. She also began her own marketing consulting business, where her main focus is helping small businesses enhance its brands and raise awareness. In all endeavors, though, her passion continues to be building long-term, sustainable customer relationships.

In her free time, Amy enjoys family activities with her husband and four children and volunteering in her local community of Plymouth.