Creating and Capturing Value through Crowdsourcing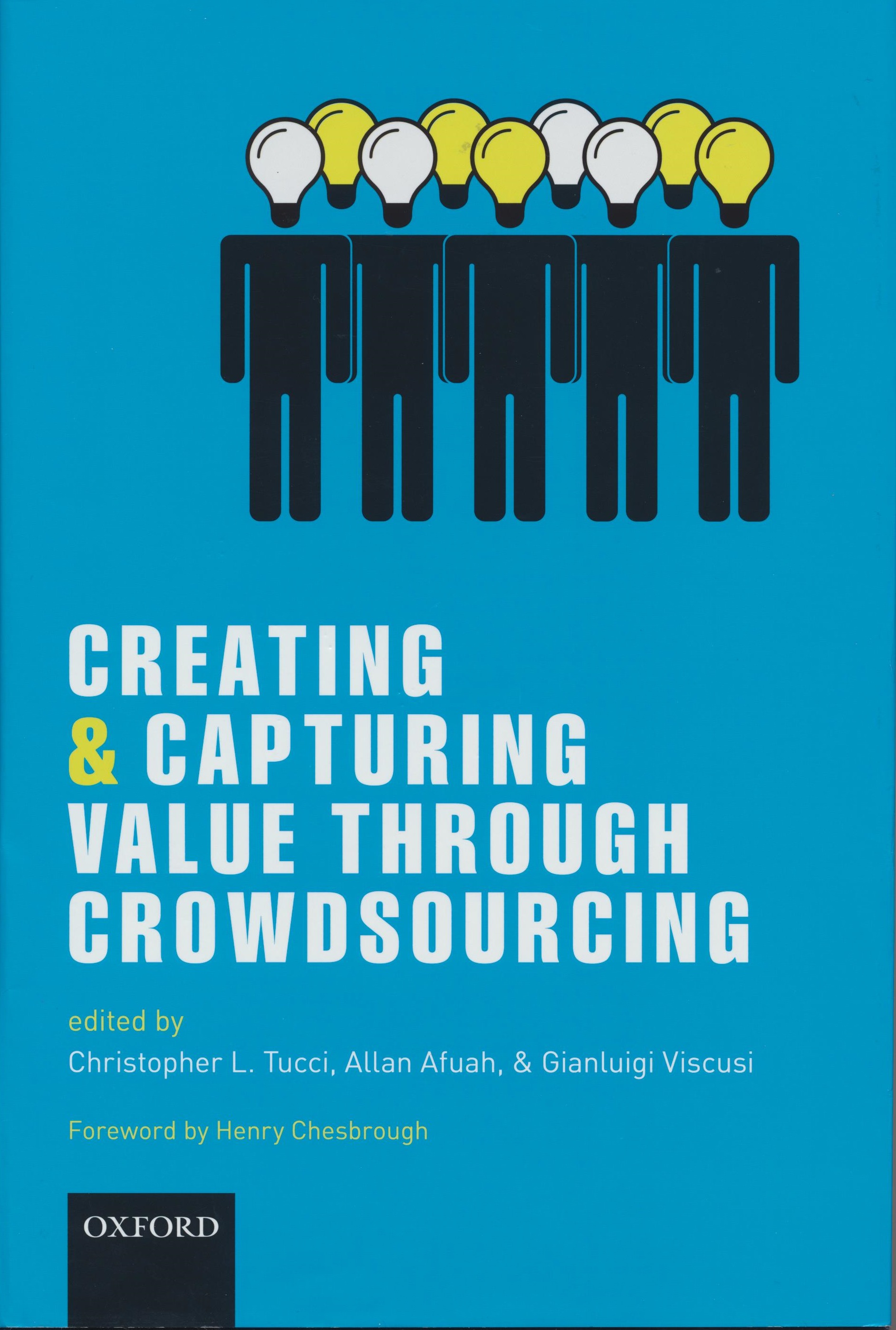 Examples of the value that can be created and captured through crowdsourcing go back to at least 1714 when the UK used crowdsourcing to solve the Longitude Problem, obtaining a solution that would enable the UK to become the dominant maritime force of its time. Today, Wikipedia uses crowds to provide entries for the world's largest and free encyclopedia. Partly fueled by the value that can be created and captured through crowdsourcing, interest in researching the phenomenon has been remarkable.

Despite this - or perhaps because of it - research into crowdsourcing has been conducted in different research silos, within the fields of management (from strategy to finance to operations to information systems), biology, communications, computer science, economics, political science, among others. In these silos, crowdsourcing takes names such as broadcast search, innovation tournaments, crowdfunding, community innovation, distributed innovation, collective intelligence, open source, crowdpower, and even open innovation. This book aims to assemble chapters from many of these silos, since the ultimate potential of crowdsourcing research is likely to be attained only by bridging them. Chapters provide a systematic overview of the research on crowdsourcing from different fields based on a more encompassing definition of the concept, its difference for innovation, and its value for both private and public sector.
Allan Afuah
Innovative Teaching and Learning in Higher Education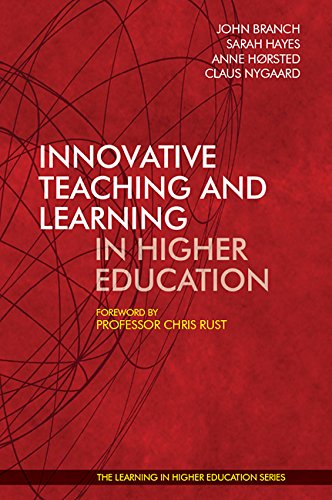 This latest volume in the Learning in Higher Education series, Innovative Teaching and Learning in Higher Education, brings together examples of teaching and learning innovations, within the domain of higher education. The anthology is diverse in nature and showcases concrete examples of innovative teaching and learning practices in higher education from around the world. The contributions come from all scientific disciplines and in all teaching and learning contexts.
The twenty-eight inspiring examples in this volume show considerable diversity in their approaches to teaching and learning practices; at the same time they improve both student engagement and student learning outcomes. All the authors argue that their innovative approach has helped students to learn differently, better, and more. For those involved in higher education, there is a lot to be gained from reading these narrative accounts of innovative teaching and learning.
John Branch
Globalisation of Higher Education: Political, Institutional, Cultural, & Personal Perspectives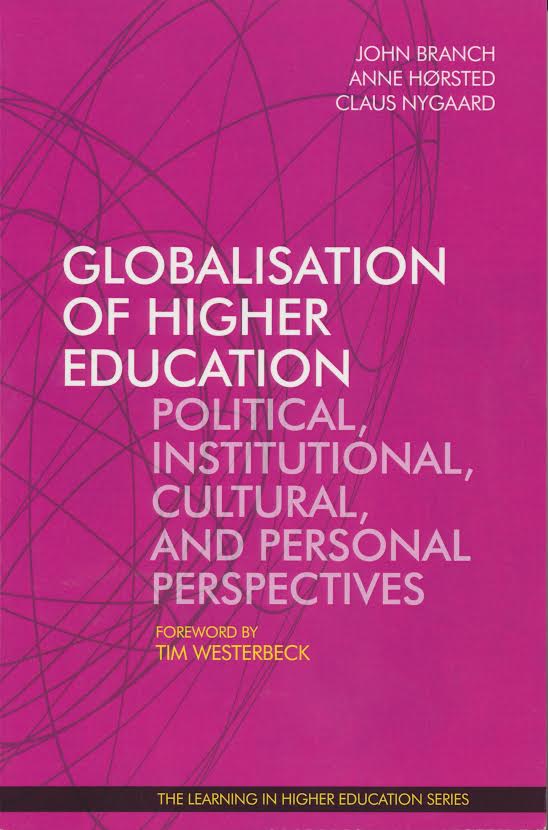 This book is a must read for anyone who seeks to understand the profound impact of higher education will have on the future of the global economy, on our emerging "global culture," and as the increasingly interdependent steward of our world's most valuable asset, global human capital.
John Branch
The Innovation Code Self-Assessment: The Creative Power of Constructive Conflict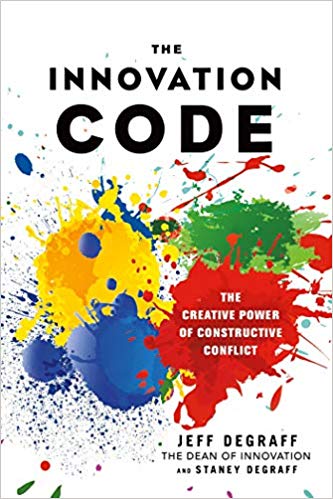 The Innovation Code
The Creative Power of Constructive Conflict

Harmony is sublime in music but deadly to innovation. The only way to create new, hybrid solutions is to clash. Innovation happens when we bring people with contrasting perspectives and complementary areas of expertise together in one room. We innovate best with people who challenge us, not people who agree with us. 

It sounds like a recipe for chaos and confusion. But in The Innovation Code, Jeff DeGraff, dubbed the "Dean of Innovation," and Staney DeGraff introduce a simple framework to explain the ways different kinds of thinkers and leaders can create constructive conflict in any organization. This positive tension produces ingenious solutions that go far beyond "the best of both worlds." 

Drawing on their work with nearly half of the Fortune 500 companies, the DeGraffs help you harness the creative energy that arises from opposing viewpoints. They identify four contrasting styles of innovator—the Artist, the Engineer, the Athlete, and the Sage—and include exercises and assessments for building, managing, and embracing the dynamic discord of a team that contains all four. You can also figure out where you fit on the continuum of innovator archetypes. 

Using vivid examples, The Innovation Code offers four steps to normalize conflict and channel it to develop something completely new. By following these simple steps, you will get breakthrough innovations that are both good for you and your customers. This is a rigorous but highly accessible guide for achieving breakthrough solutions by utilizing the full—and seemingly contradictory—spectrum of innovative thinking.
Jeff DeGraff
The Base of the Pyramid Promise: Building Businesses with Impact and Scale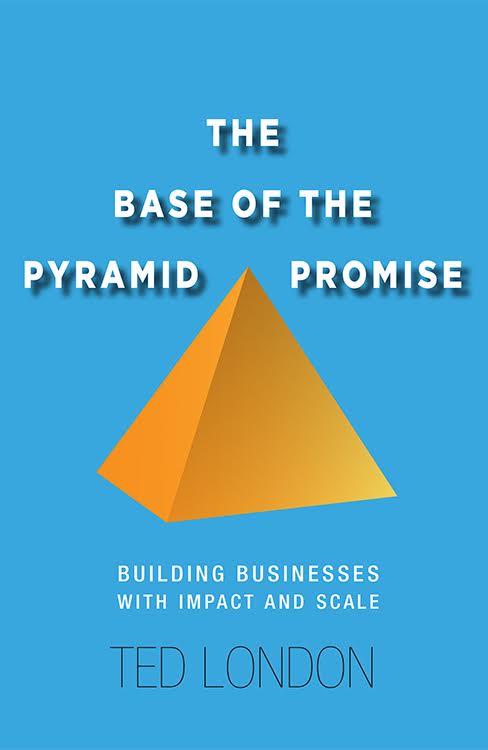 As economic growth slows in the developed world, the base of the pyramid (BoP) represents perhaps the last great, untapped market. Of the world's 7 billion inhabitants, around 4 billion live in low-income markets in the developing world. These 4 billion people deserve—and, increasingly, are demanding—better lives. At the same time, the business community seeks new opportunities for growth, and the development community is striving to increase its impact. With these forces converging, the potential for mutual value creation is tremendous. This book provides a roadmap for realizing that potential.



Drawing on over 25 years of experience across some eighty countries, Ted London offers concrete guidelines for how to build better enterprises while simultaneously alleviating poverty. He outlines three key components that must be integrated to achieve results: the lived experiences of enterprises to date—both successes and failures; the development of an ecosystem that is conducive to market creation; and the voices of the poor, so that entrants can truly understand what poverty alleviation is about. London provides aspiring market leaders and their stakeholders with the tools and techniques needed to succeed in the unique, opportunity-rich BoP.
Ted London
Changing Your Company From the Inside Out: A Field Guide for Social Entrepreneurs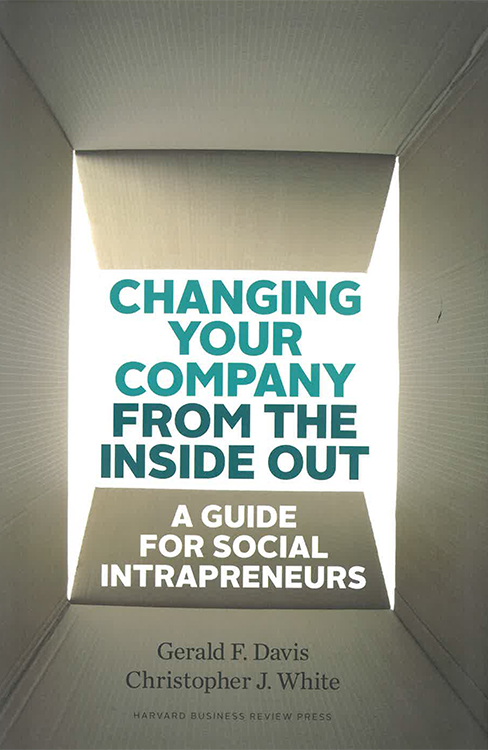 You're ambitious. You're not afraid to take risks. You want to bring about positive social change. And while your peers have left a trail of failed start-ups in their wake, you want to initiate change from within an established company, where you can have a more far-reaching, even global impact.
Welcome to the club—you're a social intrapreneur.
But even with your enviable skill set, your unwavering social conscience, and your determination to change the world, your path to success is filled with challenges. So how do you get started and maintain your momentum?
Changing Your Company from the Inside Out provides the tools to empower you to jump-start initiatives that matter to you—and that should matter to your company. Drawing on lessons from social movements as well as on the work of successful intrapreneurs, Gerald Davis and Christopher White provide you with a guide for creating positive social change from within your own organization.
Jerry Davis
United America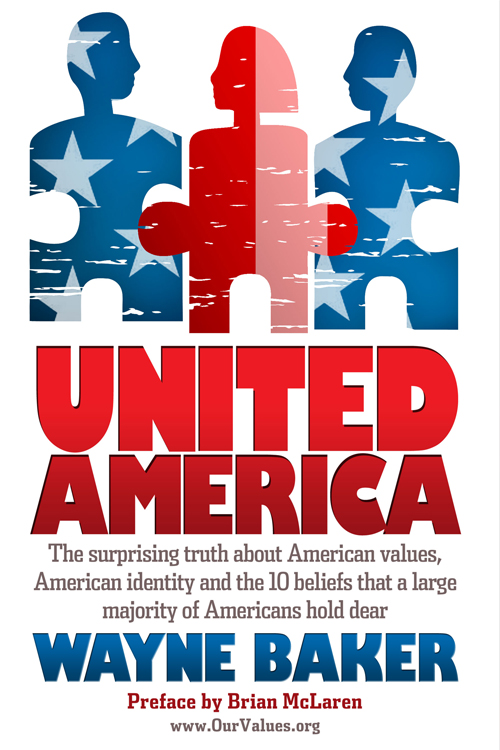 Dr. Baker defines a Core American Value as a value that is strongly held by a large majority of Americans, stable over time, and shared across diverse demographic, religious, and political lines. A core value is not a prescription of what Americans ought to believe, but what Americans actually do believe.
The meaning of "core values" can be seized, manipulated, and wielded by either side of the political aisle. This book is an attempt to reclaim the concept of "core values" from those who would usurp it, and make it a more neutral term. The idea that we share certain basic values is valuable and empowering—it's an insight that can bridge political chasms rather than deepen them.
Wayne Baker
How to Be a Positive Leader: Small Actions, Big Impact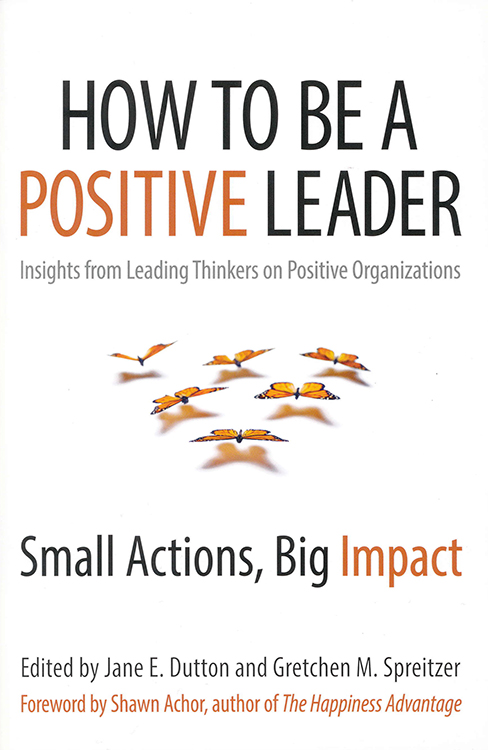 Positive leaders are able to dramatically expand their people's—and their own—capacity for excellence. And they accomplish this without enormous expenditures or huge heroic gestures. Here leading scholars—including Adam Grant, author of the bestselling Give and Take; positive organizational scholarship movement cofounders Kim Cameron and Robert Quinn; and thirteen more—describe how this is being done at companies such as Wells Fargo, Ford, Kelly Services, Burt's Bees, Connecticut's Griffin Hospital, the Michigan-based Zingerman's Community of Businesses, and many others. They show that, like the butterfly in Brazil whose flapping wings create a typhoon in Texas, you can create profound positive change in your organization through simple actions and attitude shifts.
Gretchen Spreitzer
Pages
You might also be interested in:
Discover some of the top minds in the business world with the inspiring and knowledgeable Michigan Ross faculty.
Get news on research that's relevant to you and your business through Ross Thought in Action, featuring faculty research, thought leadership, and insights.
Amplify your education with new ideas and activities from institutes, centers, and initiatives at Michigan Ross.